Parties
Let us help you Celebrate the Perfect Birthday, Familly Gathering or Work Party, we can section off large are small areas of the pub (ideal for groups of 5 to 120)
We Can offer group rates on our A La carte Menu or do finger food, Soup and Sandwiches and other options (including Vegan / Vegetarian.
We offerbooked groups of 15 or more a bottle of Bubbly, If you quote this offer.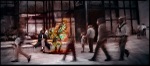 We work with many of the local funeral homes in the area and can provide great group rates, on our Famous carvery, for your group.